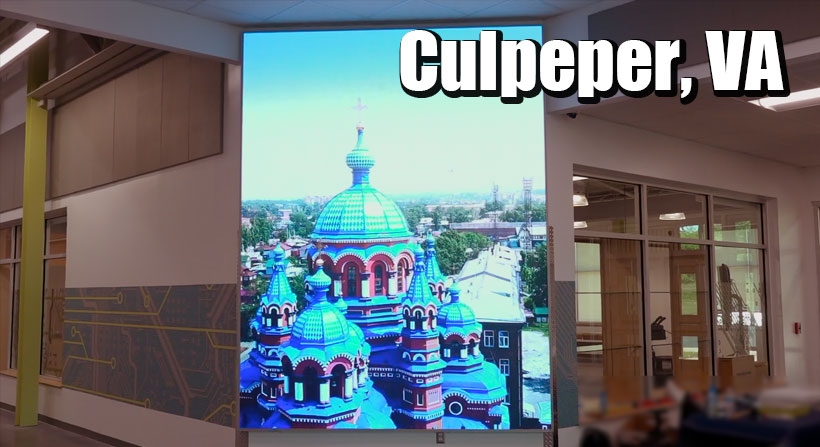 Located in Culpeper County, Virginia, the Culpeper Technical Education Center (CTEC) is a brand new cutting-edge facility that offers courses in career-oriented disciplines for the county's high school population. These classes, which range from automotive technology to nursing, provide students with practical, hands-on experience to enrich their skillsets and help forge a career path. After years of planning and construction, the new facility is on schedule to open for the 2021-2022 academic year.
The CTEC facility will be used by thousands of students and faculty daily. To keep the entire community connected and informed, the administration elected to have a video wall to display event information, academic notices, and others. The video wall will also be used to reach out to other organizations for partnerships to conduct future events like community gathering.
To truly cement CTEC as a beacon of excellence in the state of Virginia and beyond, Pixel Wall was chosen as the exclusive LED video wall vendor for the facility. Located in the main entrance, the video wall displays sharp and immersive images to fill their lobby. Standing at a height of 3.36m (11') and boasting a width of 2.56m (8'4") it is sure to command the attention of all who attend and highlight the uniqueness of CTEC.